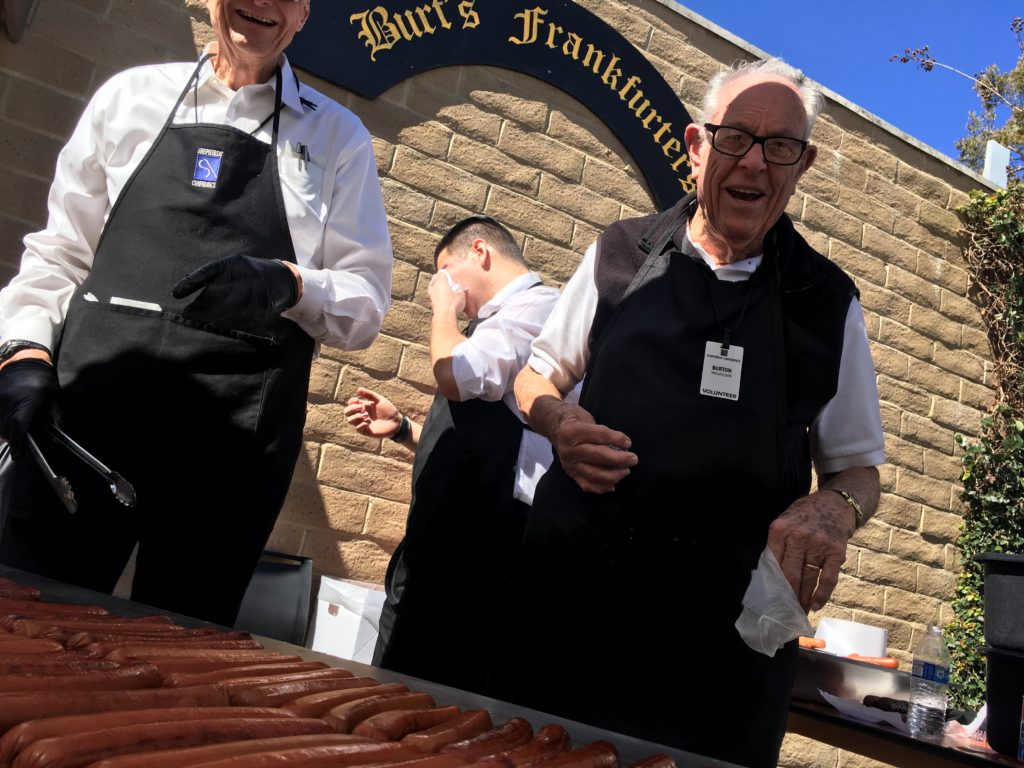 A little over a week ago the 2017 Shepherds Conference at Grace Community Church finished up having welcomed over 2500 men from around the US and world to Sun Valley, California for a week of teaching and refreshing fellowship. I cannot recount to you all the stories of providential meetings with various friends from bygone days or the inspiring messages from great scholars and students of the Word…but I would like to highlight one faithful family.

 Burton Michaelson is a founding members of Grace Community Church and his construction company built many of the church buildings including the main sanctuary where Michelle and I were married.
But at 87 years old, he and his bride, Dolores, are still building up the church in Los Angeles and beyond. He was already on campus at 6:30 AM just to hand out little flyers with the day's schedule on it to attendees as they entered campus (see photo). And for lunch he helped grill hundreds (if not thousands) of hot dogs so that people could grab a quick bite in between sessions.
Last month I wrote about Grandpa C. and the legacy he left me of faithfulness to the end. In 1 Corinthians 4:1-2 Paul writes to a church that had lost their confidence in him, "This is how one should regard us, as servants of Christ and stewards of the mysteries of God. Moreover, it is required of stewards that they be found faithful." The Michaelsons certainly demonstrate how to be about their Lord's work even in their golden years.