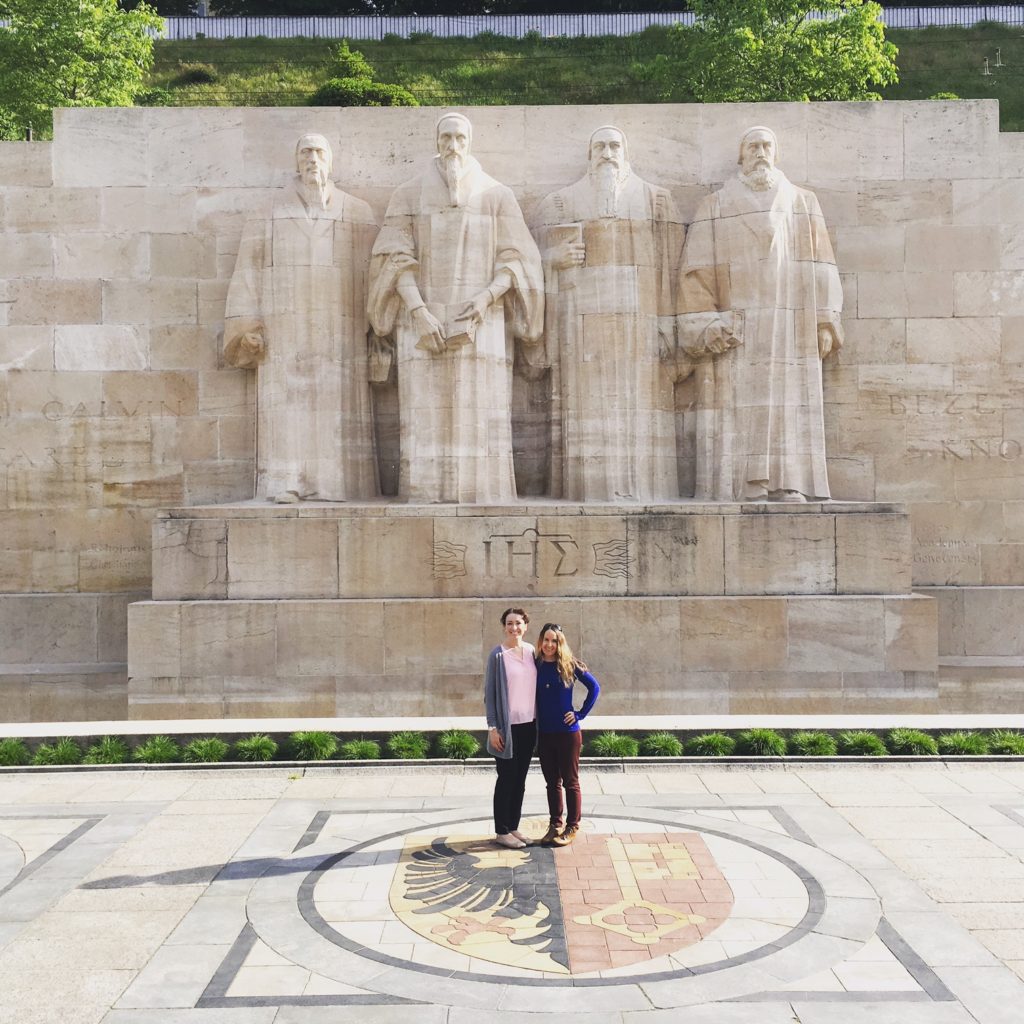 My sister-in-law, Christi, is an incredible woman. She has faithfully served in a small and ailing church in a rural community outside of Los Angeles. She has persisted in a job that had become increasingly stressful and domineering in the past year or so. She has done all of this while suffering recurrent bouts of physical discomfort brought on by a missions trip to SE Asia. As she prayed over her response, she concluded that she was to decrease certain commitments and increase others. So, with little fanfare, she committed to a Bible study at our church, Grace Community, quit her job, and took an extended break to visit Europe. All this with a minimum of drama.Often when someone faces down such changes in ministry, job, and life, it is accompanied by sleepless nights, long phone calls to friends and family, and lots of reading / counsel-searching.
Why so little drama with Christi? Please indulge me with three observations.
First, changes in career and ministry profile don't generate undue drama for Christi because she has a settled faith. The question of God's sovereignty has already been answered for Christi. And she has seen His provision for years in her own family life. She trusts a good God who is in control of every circumstance.
The second reason these disruptions in externals do not translate to internal disruption is that Christi has already faced fear and survived transition. She moved several times as a kid, left for college, came back to finish college, studied abroad and served internationally. When she took a job, she was ready to learn its exigencies and protocols rather than assuming she already needed to know how to do it. The same applies to her new adventures.
Last in my list but not in real life, Christi has confidence in a safe landing pad. The Rose Family is tight-knit and extremely hospitable. It is hard to imagine any scenario in which Christi would not have adequate emotional and financial support to find new work and service.
I submit to you that the greatest human instrument through which this great theological training, navigation of life's ups and downs, and haven of familial rest and support came was, in one person: Mom Rose.
Christi is the image of her mother and they share a great many traits and life experiences. It has been my privilege to see the strong and steady influence of Mom Rose on her two girls over these past few weeks as Christi has stayed with us. The character of the disciple is testimony to the faith of the discipler.
Be blessed Mom Rose! Happy Mother's Day!